'Tis the Season for Gift Giving!
Dec 10, 2018
Since we're in the midst of the holiday season, what better way to celebrate than by giving gifts to the people we care about most. Here at Anthem, we believe in shopping local. Let's take a look at some of the best gifts available at nearby local merchants for whomever you may be shopping for.
Studio 921 Salon & Spa
921 East Fort Avenue, Suite 108
Give the gift of self-care by purchasing a gift card from Studio 921 Salon and Spa. This chic spa offers everything from hair cuts to skin care, to nails, to wellness services and so much more. Buy one here.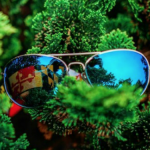 Fed Thrill
125 E Clement St
For the fun-loving bar-goer, give the gift of Fed Thrills, the sunglasses that everyone in the neighborhood is wearing! Check out all of their different styles here.
Baltimore in a Box
857 W. 36th St.
Can't decide on just one Baltimore-themed gift? You don't have to with Baltimore in a Box! The boxes often include Baltimore staples such as Berger Cookies, Old Bay themed gifts, Mr. Trash Wheel paraphernalia, and other Baltimore staples! They offer various box themes, or the option to create your own. Get yours here.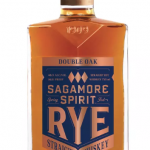 Sagamore Spirit
301 E Cromwell St
Head over to Sagamore Spirit to give the gift of Balimore's favorite Whiskey! In addition to their signature drink, the shop is filled with gifts such as books, barware, snacks, and apparel. Get the Christmas Spirit.
Punch!
1132 S. Charles St.
Head over to Punch! to explore their whimsical collection of apparel, accessories, stationery, beauty products, home goods and Sugarfina candy! Shop the collection.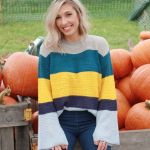 Arrow Clothing
According to owner Amanda Valderas, Arrow Clothing's top selling product is the Margot Waffle Knit Sweater. Gift this great fall look to a fun-loving and fashion-forward girl in your life. Get it here. Can't commit to a sweater? Everyone always loves a good gift card.
Rachel Mulherin
Give the gift of glam with Rachel Mulherin's divine collection. Her geode-inspired jewelry are sure to delight this holiday season. Shop now.
Mint & Major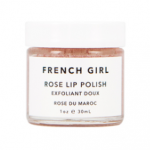 Owner Melissa Bona told us that Mint & Major's top selling product is their French Girl Organics Rose Lip Polish. This organic shea butter and coconut oil lip exfoliant is the perfect way to avoid chapped lips this winter. Get it here.
Baltimore Water Taxi
Arguably the best mode of transportation in Baltimore, the Baltimore Water Taxi offers both water taxi tickets and curated experiences that you can gift this holiday season. Learn more.
Gifts @ Anthem
Want to give a gift without having to leave the building? Don't forget Amber, Jazz + Soju, and Bar Method gift cards are great options as well!
We hope everyone Lives their Anthem this holiday season and shops local!
Tags