Amber: A New Community Staple at Anthem House
May 17, 2018
Whether you reside in Anthem House, live in Locust Point, or commute to the area, you may have noticed a new restaurant at the corner of Fort and Lawrence—Amber. Amber, which opened in March of 2018, isn't just another new restaurant in Baltimore. It's quickly becoming a community staple amongst residents, city-dwellers, suburbanites, and remote workers alike.
Awaken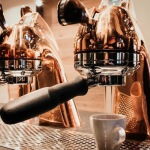 So what makes Amber so special? Amber is an integral part of our mixed-use community, and it's always there for you when you need it. Opening at 6:30 AM, Amber serves up local coffee from Ceremony Coffee Roasters, as well as breakfast dishes and to-go items that can always help start your day off right.
Eat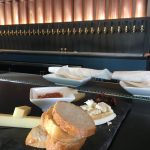 Quickly becoming well known for its great lunch and dinner offerings, Amber offers everything from delectable shareables to soups and salads. Plus, with sandwiches, entrees, and dessert on offer, Amber is sure to provide a tasty experience. View the menu
here
.
Imbibe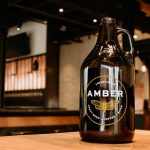 Perhaps best of all is the extensive beer selection. With fillable growlers and 40 beers on tap -- many of which are regional -- Amber's wide variety means customers will always be able to try something new. In addition to beer, Amber offers three on tap wines—Sauvignon Blanc, Rose, and Malbec—along with an impressive bottle and by-the-glass wine selection. Their nine signature cocktails are sure to delight your senses, featuring a mix of fresh fruit-based cocktails and savory inspirations -- and even kombucha-infused cocktails!
Atmosphere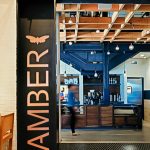 Perfect for the warmer weather, Amber offers outdoor seating and features a garage door to help bring the outdoors in. The long bar has plenty of room for the happy hour crowd, and the mix of high-tops and low tables make for a family-friendly option that has something for everyone.
Visit
So what are you waiting for? Whether you live in Anthem House, work nearby, or are traveling to Baltimore, Amber is quickly becoming
the
destination to see. Visit Anthem House today and discover what makes this new community mainstay so unique.
Tags