Bmore Cake & Whiskey: Delectably Delightful!
Jul 9, 2018
The Event On Thursday, June 28, Anthem House had the pleasure of hosting Bmore Cake & Whiskey. The event, organized by creative studio Stephanie Bradshaw and design agency Alpha Graphics, brought together women in business from all different backgrounds and industries to eat cake, drink whiskey, and talk shop. The Cake & Whiskey events, also referred to as "Hobnobs," have been held quarterly for nearly four years. The first Hobnob took place in September 2014 and brought together 25 local women in business. Almost four years later, and Anthem House was able to host the event for over 150 women in the community.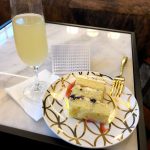 The Cake The cake was provided by The Classic Catering People. This three-layer blueberry and blackberry lemon shortcake was just as delicious as it was beautiful. The ladies could simply not get enough of it! The Whiskey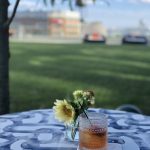 Redemption Whiskey provided the libations for the event. The whiskey was served neat as samples, as well as in cocktail form. The Strawberry Rhubarb Old Fashion and Lemon Rosemary Bourbon Sour were certainly refreshing on the hot summer's night! The Networking With over 150 attendees, networking could simply not be overlooked! After the ladies spent some time chatting and exchanging business cards, Stephanie Bradshaw and Christine Walsh, owner of Alpha Graphics, gathered the crowd for a motivational speech.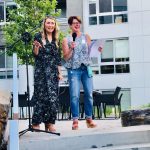 Our Property Manager, Amy Nelson, even made an appearance as well! The Next Cake & Whiskey Hobnob If you missed the Cake & Whiskey event at Anthem House, the next one will be held at nearby Rye Street Tavern on Thursday, August 9. Register here.
Tags