Getting to Know Your Team at Anthem House
Oct 11, 2017
We all know that Anthem House is a special place to live. From the E-Lounge to the state-of-the-art fitness space, the community at Anthem House in Locust Point can cater to your any need. But have you ever wondered who's working behind the scenes? Part of why the Anthem House community is so strong is because of our amazing on-site staff. We got the chance to chat with them, and we can't wait for you to read on; you might even get a good laugh!
Amy Nelson, Property Manager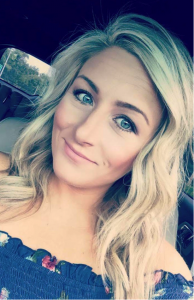 What does a typical day at work at Anthem House look like for you?
If there is anything that I have learned in 10 years of working in property management, it is that there is no such thing as a typical day– which is probably why I love my job so much! Ultimately, my job has many aspects and I wear several different hats so I constantly need to be able to adjust my day and my to-do list based on priority. I always try to start my day with a quick staff meeting to get my team on the same page about what the day entails for everyone. I also walk the property every day so I can have a set of eyes on anything that might need attention. Other than these constants, my day includes communicating with residents and prospective residents, reporting on the financial aspects of the property, collaborating on marketing/social media/advertising ideas, meeting with local business owners to create partnerships and managing the entire Anthem House team. My job is busy but, no two days are exactly the same, which makes it very exciting and rewarding.
What do you love most about Baltimore?
Is it too cliché to say that I love everything about Baltimore? Really though, I do. I've lived in and around Baltimore, Maryland my entire life and just love the essence and charm of this city. I love feeling the energy on Sundays during football season when the Ravens are playing at home. I live for a fresh orange crush at a quaint bar overlooking the harbor on a warm summer night. I love being called "hon" by someone who is technically a stranger but is really just a fellow Baltimorean. There's a reason why it's called Charm City and I love being able to call it my home.
What is your life motto?
Life is better when you're laughing. No matter what's going on in your life, no matter what kind of day you have had, finding a reason to laugh and smile can make all the difference in the world.
If you could travel anywhere in the world right now, where would you go and why?
My dream vacation would definitely be Greece. I would love to spend a few days in Athens visiting the Parthenon, Acropolis and other ancient ruins and then wrap up the trip by island hopping from Mykonos to Santorini. Just by looking at pictures I am just in awe, so I can't even imagine what it would be like to be there in person. Hopefully someday I'll make it there…
What's the best part about working at Anthem House?
The best part is being involved in a project that is so different than what I have traditionally worked on in the past. The integration of public retail space to the Anthem House lobby is something that hasn't been done in Baltimore before and it's very exciting to be able to break the mold there. It's also amazing to see how the building has transformed the Baltimore skyline. To be able to look across the harbor from essentially any point and see the Anthem House sign lit up at night, or the copper awnings glowing in the sun is nothing short of amazing. I'm truly very honored and humbled to have the opportunity to be a part of something so special and unique right in the heart of Locust Point.
Kaitlin Pentz, Assistant Property Manager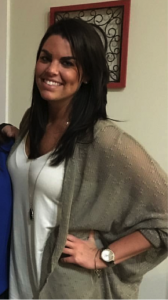 What do you love most about your position at Anthem House?
The ability to meet new and interesting people every single day. I have had the pleasure of meeting people from all different places in the world, and that has created some of the most unique experiences I've ever had.
Which famous person would you want to be best friends with and why?
Jimmy Fallon, while it may be for television, he has got to be the funniest, most creative person out there. I feel like I would never stop laughing and life would never be boring! He could put a smile on my face when I need it most.
If you could live in a book, a TV show, or a movie, what would it be and why?
The movie Miracle. Who wouldn't want to relive one of the greatest American upsets in sports history…..again..and again…and again.
What's your favorite restaurant in Baltimore?
Little Havana. It has great food, fun drinks, and awesome views of the inner harbor. The atmosphere makes you feel like every hour is happy hour!
How do you live your anthem?
To live my anthem is to enjoy life. I strive to try new things and laugh a lot. I work hard and I have fun. I try not to sweat the small stuff, I surround myself with the people who make me happy, and I trust that everything else will fall into place.
Matt Langsdale, Sales and Marketing Associate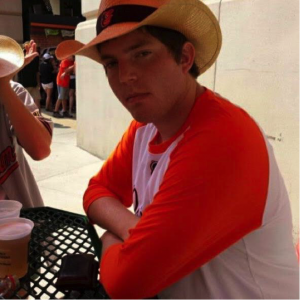 What's your favorite thing to do in Baltimore?
My favorite thing to do in Baltimore is to enjoy the great sports scene that the city has. Like a lot of Baltimore residents, I really enjoy going to Orioles and Ravens games. I also like to check out other events like college or high school basketball and football games. Some of the high school teams are really talented for kids that young, so it's always cool to see.
What animal best represents you and why?
"Big Cat" was my fraternity nickname in college, and I have friends that still call me that, so I'd go with a Big Cat.
What's your favorite thing about coming to work at Anthem House everyday?
Our staff here is really great to work with, so I look forward to seeing them when I come to work. There are only a few of us that work on-site, so everyone gets to know each other pretty well. Everyone here brings something different to the table, and I'm lucky to get to work with this team!
If you could take only 3 items with you to a deserted island what would they be and why?
This is a tough question…. I'm going to assume we're not counting food and water. First, I'd take a boombox or radio or something to play music with. I'm always playing music or listening to sports talk radio so I hope this island would somehow have good signal haha. I'd also take a pen and notebook so I could write down dates, ideas, memories, etc. Kind of like what Tom Hanks did in Cast Away. I'd also take a pair of nice running shoes, they'd be really useful for outrunning something trying to eat me as dinner.
What are the top 3 things people should know about being a Sales and Marketing Associate at Anthem House?
Sales and Marketing Associates can help Anthem House residents with a lot more than just Sales and Marketing. Everyone on-site is trained so they can try to help with almost anything!

Even though you see us working weekends often times, we don't work 7 days a week! We often have off during the week, and that's a nice time to run errands while everyone else is working ?

We like to interact with residents and their friends and family, so don't be shy with us!
Emily Chambers, Sales and Marketing Associate
Are you a dog or a cat person, why?
I would definitely say I am a dog person because they have the best demeanor. You can take a dog with you on a run and even bring them to local breweries. Dogs provide positive energy in my life and always make me smile. I can't wait to get a dog one day!
What's your favorite thing about working at Anthem House?
My favorite thing about working at Anthem House is being able to fulfill my passion of helping others. I really enjoy meeting new people and helping them find their new home! I also really enjoy interacting with residents and getting to know their families.
What do you love most about Baltimore?
I love the social scene, sporting events, volunteer opportunities, and city vibes. I grew up out West and I can definitely say Baltimore has it going on. No matter what day of the week it is, there is always something to do and you never get bored. Baltimore is special, and I really enjoy how the community comes together.
What words of wisdom would you pass on to your childhood self?
Do not be so hard on yourself, life is a journey, not a race. The path to success is an open ended adventure.
How do you live your anthem?
I live my Anthem by staying true to myself, working hard, and counting my blessings. It really depends on the day because sometimes I think about dancing with the music, or giggling with the rain.
Katie Skyrzyniarz, Sales and Marketing Associate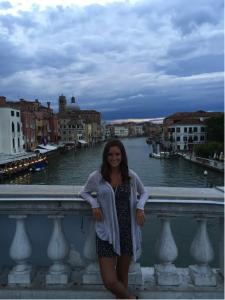 What's your favorite thing to do during the weekend in Baltimore?
I just moved to Baltimore about 3 months ago, and I love how this is a major city with a neighborhood feel. My favorite thing to do on the weekend is relax on my rooftop deck with my neighbors and friends. I love enjoying the beautiful weather while appreciating the Baltimore skyline.
How would you describe your position at Anthem House to someone who had no idea what a Sales and Marketing Associate does?
The Sales & Marketing Associate at Anthem House is responsible for providing excellent customer service during the entire leasing process. We conduct the initial tour and pinpoint the perfect apartment for our prospects, assist in making the move in process as smooth and possible, and plan resident events for the members of the Anthem House community.
If you could bring one fictional character to life, who would it be and why?
It would have to be Jack Dawson (Leonardo DiCaprio) from Titanic. He was my first crush, with feelings lingering a little bit longer than they probably should have for a movie character. We all know that Rose could have made some room for him on that door!
What does a typical day at work at Anthem House look like for you?
No two days are the same. In this industry, you have to be prepared to handle whatever the day decides to throw your way. I enjoy this variety and element of surprise as I am never bored here!
If someone narrated your life, who would you want to be the narrator and why?
Morgan Freeman is the obvious choice, so I am going to go with Ellen DeGeneres. She would definitely be able to find the humor in everyday life. The narration may not be as dramatic as Freeman's, but you can be sure it would be entertaining.
Bonnie Sybert, Executive Concierge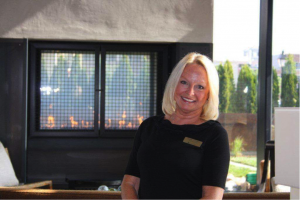 As the executive concierge, what does a typical work day look like for you?
Starts early taking over the front desk from overnight security and discussing any overnight issues. Check emails, then stock the break room and fridge. Make sure lobby is in top shape. Greet residents leaving for work. Usually vendors/contractors arrive before the office opens so I get keys, fobs etc. for them to get them started. However vendors arrive all day so I assist them with fobs and entry to the residents (Comcast, delivery people, for example) throughout the day. Front desk is actively receiving guest for tours and offering them refreshments, while I inform leasing of the tour and their names and needs. Continue to check on them. Receive packages all day from multiple carriers and log them in before putting them in our secure package room. Also USPS mail for office and unidentified residents. Make reservations for guest suite, freight elevator, clubroom and follow through with agreements where necessary. Oversee guest suite after and before use. Work with services like our valet, dry cleaners, and dog walkers for our residents. Meet with people for possible resident events and plan them. Create welcome booklet for new residents, solicit neighboring services for the Locust Points Program. Provide away from home services such as cat care and plant watering. Remain knowledgeable of the area and the building to answer residents' questions. Monitor cameras throughout the day. Answer phones. Assist team in whatever way necessary. Stay sharp, focused, poised, polished and ever pleasant as the first contact for many people who come through the doors of Anthem House!
What's your favorite restaurant in Baltimore?
What would be your "perfect" day?
Having coffee in bed, reading the papers, then out for brunch at Café Hon in Hampden! Attend any local events going on (and there are so many on any given weekend), find time to paint (I'm an artist in watercolors and oils), and have dinner out often with friends!
If a tourist had one day in Baltimore, what would you tell them they HAD to see?
Depending on the ages in the group, assuming children are a part of it, I would suggest the inner harbor area to see the Aquarium and or the Science Center, head to Little Italy for dinner. But I always check to see what is happening and see if that is of interest to them. There really is so much to do that I offer suggestions after getting some feedback from the guests. Almost always asked about the best crab cakes and, besides my own, I have several recommendations!
Red or white wine? Why?
Usually a white like Pinot Grigio or Cabernet Sauvignon, but vodka is my drink of choice!
Margaret Lucio, Resident Concierge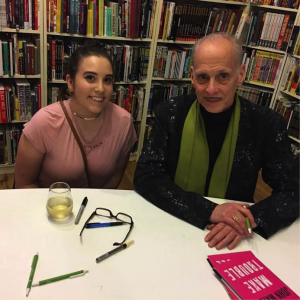 What's your favorite thing about being a concierge?
I have never worked as a concierge before, so lots of things are new for me. What I do enjoy is fostering relationships with our residents. I work during the evenings, so I get to see the residents come home from a long day at work, and I get to hear what they have been up to. Many of the residents have extremely interesting jobs, and lead exciting lives and I love hearing about it all!
How would you spend your perfect Saturday in Baltimore?
This past Saturday, 09/16, I took a Antigravity class at The Movement Lab in RHouse. That hour was one of the most difficult, and rewarding hours I've ever had. What this class teaches is learning to let go. I've recently been trying to do that, learning to let go (of various things), but this class really instilled it in me further (it also helps when you're swinging two feet over the ground, you have to let go of your fears and trust that the hammock will hold you). My perfect Saturday would include an hour of this class. The rest of the day I would spend it with friends, and my cat. I live in Hampden, so there is lots to do- especially on a Saturday.
What was your dream job growing up?
There were only two things that I wanted to be when I was a child- an actress (I always imagined myself wearing a sparkly pink dress), and a professional soccer player.
What are you favorite hobbies?
I've started watercolor, and while I am really bad at it, I am loving it! I've been working out more often too, it's a great stress-reliever and I love the way my muscles ache. It oddly makes me feel more in the now.
How do you live your anthem?
How I live my anthem is just by living my life, my way. It's like taking risks even when they are, seemingly, pointless. If you don't take risks, you never know what could be. I took a chance when I applied for this position, and it's turned out perfect. I want to continue living my anthem, in all aspects of my life. I think it's important for one to live like that. You never know what can be, if you don't take that chance.
Sunshine Gooden, Resident Concierge
What's the most important thing for a concierge to know?
It's important for concierges to know Baltimore City with a comprehensive knowledge of: restaurants, attractions and directions. Our purpose is to serve our residents with tools that will benefit them here at Anthem House and outside of the property.
What's your favorite part about working at Anthem House?
My favorite part about Anthem House is interacting with residents. I get to recommend some of Baltimore's best restaurants and attractions.
Who has the best coffee in Baltimore, and what's your go-to order?
Hummm… If I had to choose one place I would say Café Jovial in PigTown. Café Jovial is a locally owned coffee shop in one of Baltimore's up in coming areas. The shop is very unique and has a very comfortable feel to it. The coffee taste amazing, and did I forget to mention the owners are so nice and make fresh Veggie Soup?!
What's on your favorite pizza?
I love pineapple, ham and green pepper Pizza! So Yummy!
What's your favorite time of day?
Definitely evening! That's when I get to work at the awesome Anthem House.
Chaz Lynn, Service Manager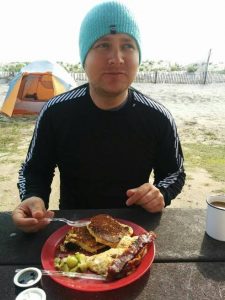 What does a typical work day at Anthem House look like for you?
The best part about my job is that there is no typical work day. Things change from minute to minute and the problem solving opportunities seem present themselves as fast you can handle them.
What would be your ideal way to spend a weekend?
In a tent, on a beach.
How do you relax after a long day at work?
By enjoying one of the may colorful watering holes that this great city has to offer.
How do you live your anthem?
By trying to live each day to its fullest. You could get whacked by a city bus stepping off of a curb tomorrow. The last thing you want to be thinking while lying under said bus is that you could have experienced more in life.
Carroll Allen, Assistant Service Manager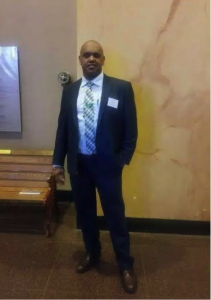 What's your favorite hot spot in Baltimore?
My favorite hot spot in Baltimore is Little Havana in Federal Hill. Amazing waterfront dining with Cuban inspired food.
What do you love best about working at Anthem House?
vWhat I like best about working at Anthem House in Locust Point is the dedicated and hardworking group of people I consider friends, not just colleagues.
What is something you think everyone should do once in their life?
Something I think everyone should do once in their life is see a live musical.
If you could live anywhere in the world where would you live? Why?
If I could live anywhere in the world I would live right here in the DMV. There's so much history, entertainment, diverse communities, as well as four completely different seasons to enjoy.
What famous person would you love to have dinner with?
A famous person I would love to have dinner with would be Dr. Martin Luther King Jr. I think he represents America at its best.
Donovan Martinez, Service Technician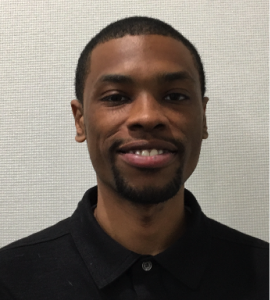 What's the best way to start your morning?
With a cold glass of juice and a donut.
What do you love most about Anthem House?
The property's technology and 4th floor outside area.
Where is your favorite place in Baltimore?
The Fells Point area.
What irrational fear do you have?
I don't really like the way rats look, they kinda creep me out.
What movie could you watch over and over without getting tired of it? Why?
Hard to choose just one. There's so many I can watch over and over.
We hope you're feeling a little closer to our on-site team! They really do make Anthem House an awesome community to live in, and we want to send them a huge thank you for letting us get to know them.