5 Ways to Support Breast Cancer Awareness Month Here in Locust Point
Oct 19, 2017
Every Wednesday in October, Bozzuto employees, residents, and friends have been wearing pink in support of Breast Cancer Awareness Month. The #PaintOurTownPink Campaign is a month long effort to raise breast cancer awareness and save lives of those affected by breast cancer. All proceeds are going to the Brem Foundation, a life saving fund that helps women detect and treat breast cancer early. Here at Anthem House we've been wearing our best pink ensembles and dishing out delicious pink treats for our residents to remind them of the importance in Painting Our Town Pink.
Did you know that 1 in 8 women in the US will develop invasive breast cancer over the course of her lifetime? That's about 12% of women in the US. While that number may sound scary, the good news is that the number of people affected by breast cancer is decreasing every year, and you can help lower the number even more. Read on to find easy ways you can get involved with breast cancer awareness month.
Attend a fundraiser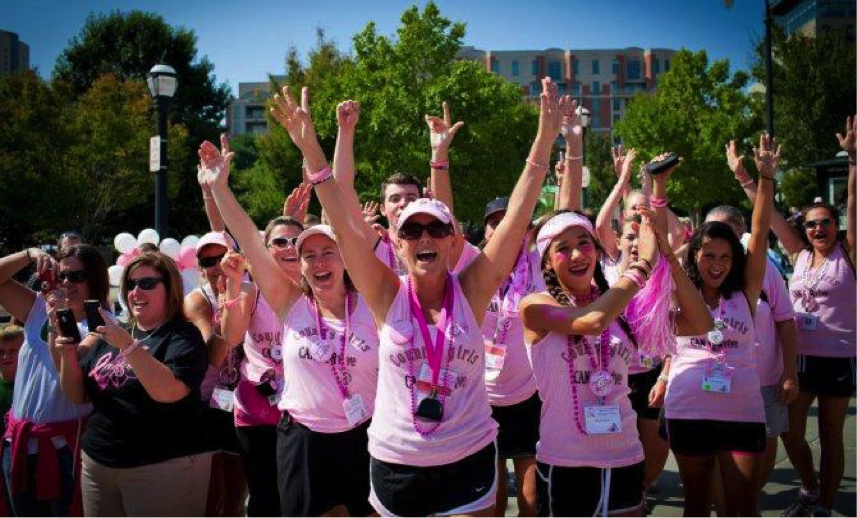 Photo from spryliving.com
Get involved the old fashioned way and attend a fundraising event. Fundraising events are a great way to meet people in the community, and support a good cause. Bring a group and turn it into a girls outing! This weekend on October 21, there are two fundraisers you can get involved in. The Pink Fling at Carroll Hospital includes inspirational and educational speakers, and the Pink Ribbon Gala at the James M Stockman Cancer Institute which includes tours of the facility, music and sample tastings from a local distillery.
Take a Walk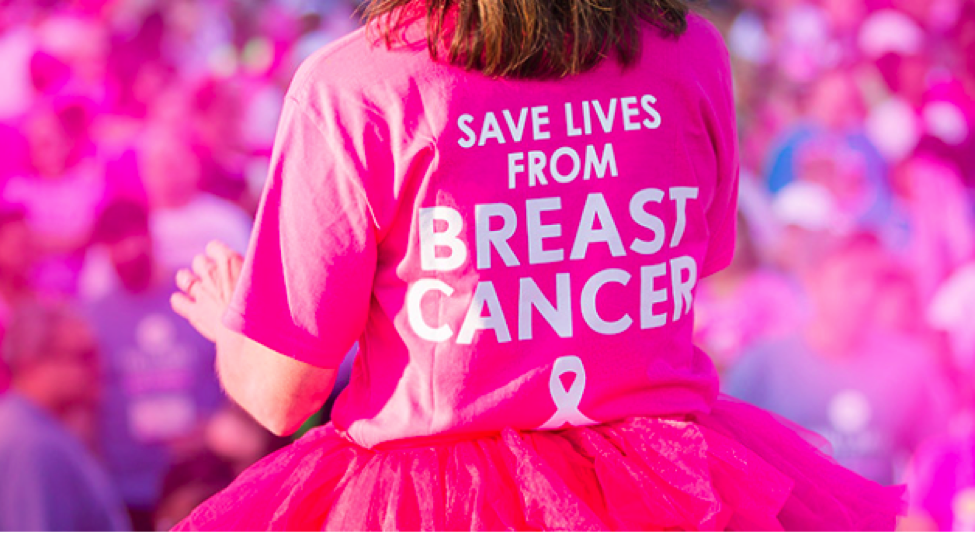 From Making Strides Against Breast Cancer.
Enjoy the fall weather by doing a walk (or run) for breast cancer. These are another great way to meet people around the community while getting your steps in for the day. Ask friends and family to donate to your cause! Check out the American Cancer Society's Making Strides of Baltimore happening on Oct. 22. Grab your pink tennis shoes and get out there!
Get Pretty in Pink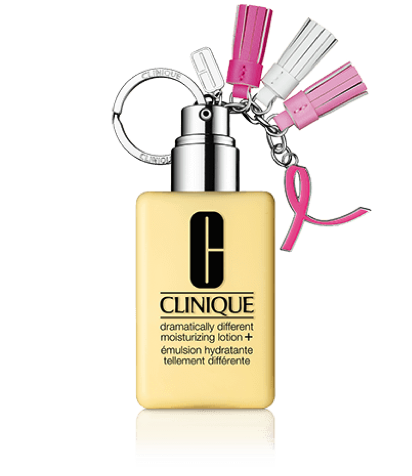 From the Clinique Great Skin, Great Cause Campaign Page.
Some of your favorite beauty brands are working to support breast cancer! It's as easy as making a purchase to get involved in breast cancer awareness month. Check out this clinique moisturizer, each purchase comes with a pink key ring and $10 of each moisturizer sold is donated to the Breast Cancer Research Foundation. Or get this Beautyblender Bubble, 50% of the proceeds go to the Look Good Feel Better Foundation to support breast cancer patients.
Accessorize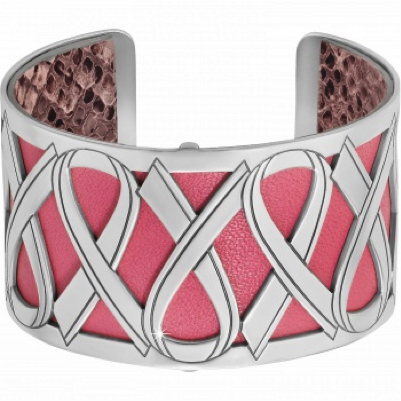 The Brighton Christo Power of Pink Cuff Bracelet
Rock the pink this month by buying accessories that support Breast Cancer. The Stella & Dot Foundation has raised 2.7 million dollars to support causes that affect communities worldwide. Their Bright Pink collection specifically benefits Breast Cancer. You can shop the collection here. Brighton is also selling a gorgeous cuff bracelet for breast cancer awareness. Each purchase donates $10 to the cause. The bracelet is from the Power of Pink Collection, Brighton's way of supporting research and prevention of Breast Cancer.
Hashtag It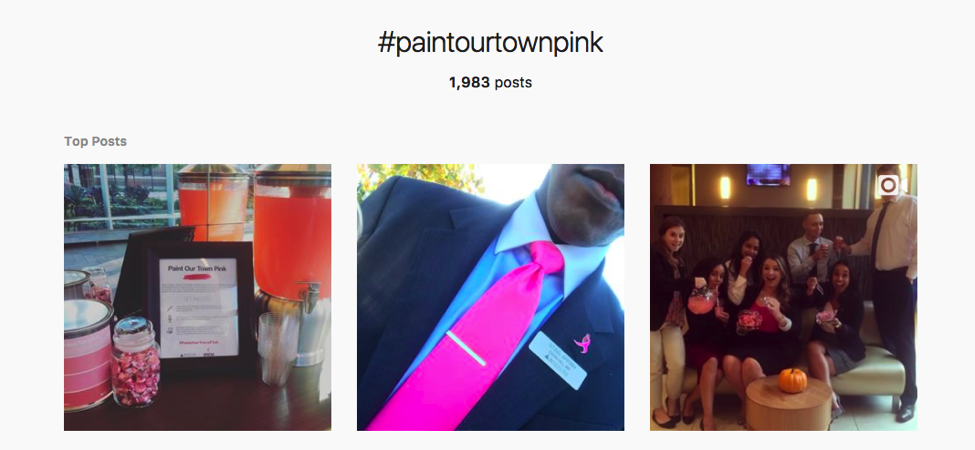 That's right, supporting Breast Cancer Awareness Month is as easy as hashtagging for the cause. It's a great way to raise awareness for those around you. Share articles on Facebook to help your friends learn about the importance of early detection. Snap a picture for your Instagram of your best pink outfit. Donate to the Brem Foundation, and don't forget to use the hashtag #PaintOurTownPink to join our efforts and show your support throughout the rest of the month.
Getting involved in Breast Cancer Awareness Month can be so easy and super fun! So pull out your pink, and join us in our efforts to raise awareness and save lives. Whether you're attending a fundraiser, accessorizing for the cause, or hashtagging for awareness, together we will #PaintOurTownPink for a brighter future against the battle against breast cancer.
Tags