3 Maryland Destinations for the Perfect Fall Getaway
Oct 27, 2017
Fall in Maryland means beautiful foliage, sweater weather, and of course pumpkin spice everything. It's also a great time to leave the city behind and go exploring! Luckily, Anthem House is only a 2-hour drive (or less!) from some of the most beautiful places in Maryland. Whether you're looking for a weekend away or just a fun afternoon, we've rounded up three of the best places in Maryland to enjoy the changing leaves and crisp air. So grab a pumpkin spice latte and get ready to hit the road!
Cumberland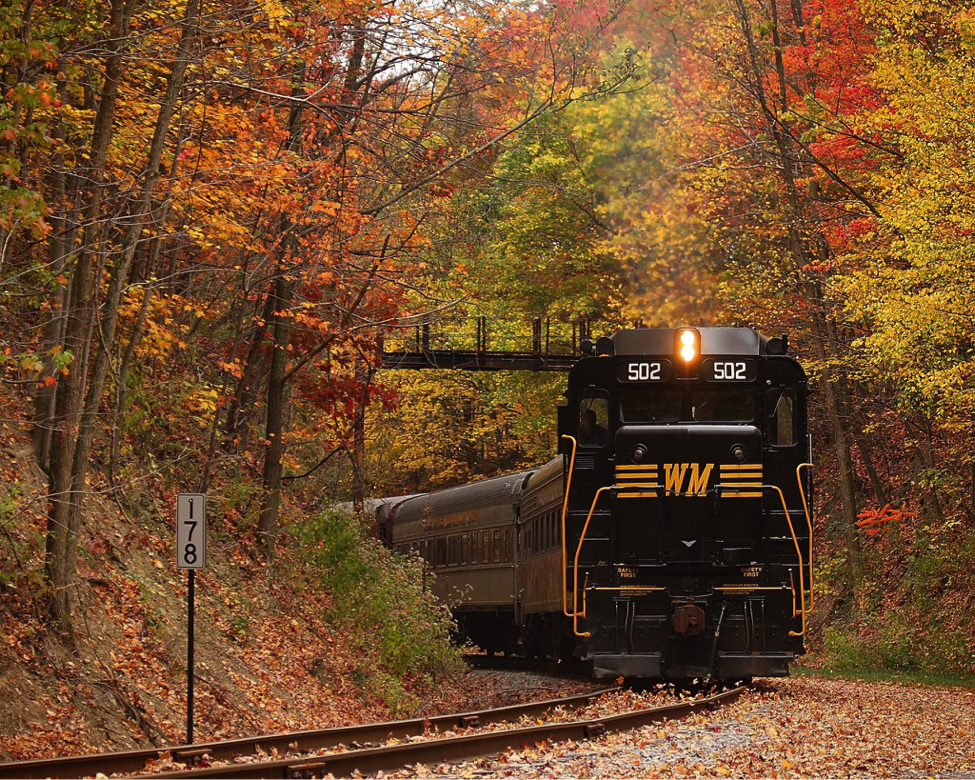 (Image from Western Maryland Scenic Railroad)
The 2-hour drive from Anthem House to Cumberland will be worth it the minute you catch your first glimpse of the beautiful Allegheny Mountains. As western Maryland's largest city, Cumberland has no shortage of history, natural beauty, and small town charm. If you're ready to get outside and see the fall foliage up close, head over to C&O Canal National Historical Park. Take in sights of the canal's original locks, lockhouses, and aqueducts as you hike the canal towpath, which provides a flat trail along the canal through stunning fall scenery. Or, book a trip on the Western Maryland Scenic Railroad for a ride through the Allegheny Mountains. The round trip excursion will take you over an iron truss bridge and around Helmstetter's Horseshoe Curve with beautiful mountain views the whole way.
The city of Cumberland itself is worth a visit as well. Stroll through the downtown historic district, which features a brick pedestrian mall lined with impressive historical buildings that now house shops, cafes, and galleries. Stop by Cafe Mark for a pastry and a mocha latte or head over to the Baltimore Street Grill for a draft beer and a cajun-style meal. History buffs won't want to miss the Allegany Museum or the Headquarters of George Washington, a cabin built for Washington's use during the French and Indian War.
Chestertown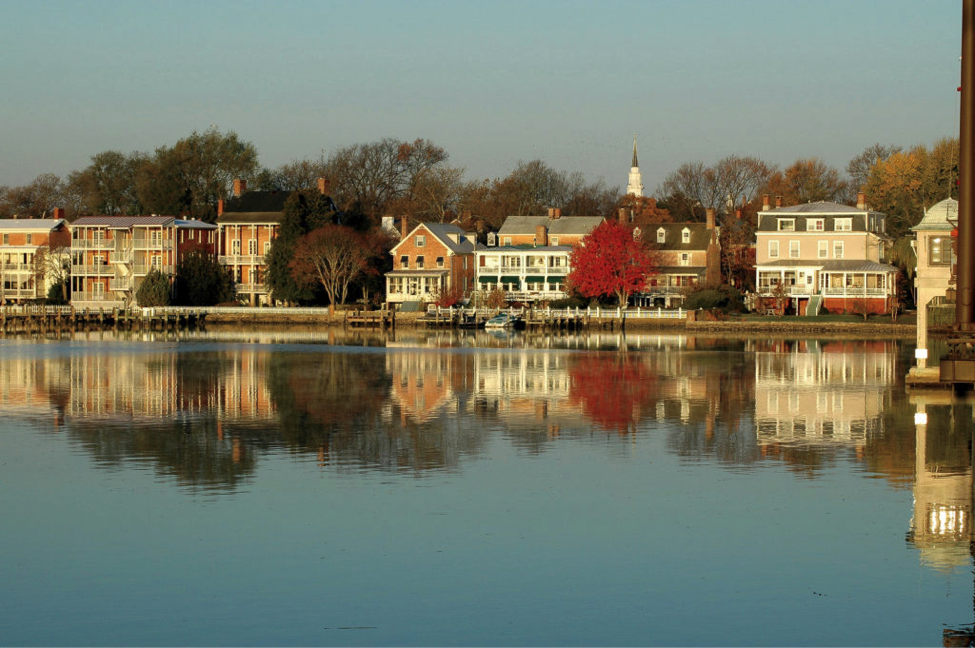 (Image from Garden & Gun)
Located on the scenic Chester River in eastern Maryland, Chestertown is the perfect small town for a quick fall getaway. Just 1.5 hours after you leave Anthem House, you'll be enjoying the historic architecture, charming shops, and art galleries of Chestertown's historic district. Then, head over to the waterfront promenade for a beautiful walk along the Chester River. You can even take the one-hour audio-guided walking tour that will lead you down the historic waterfront while you listen to re-enactments and firsthand accounts of what life was like when Chestertown was a colonial port. Feeling hungry? Try The Kitchen at the Imperial Hotel, a Chestertown landmark that has been serving travelers and locals for over a century. And don't forget to stop by the Cassinelli Winery for a taste of their apple brandy or locally made wine.
A 15 minute drive west of Chestertown will take you to Chesapeake Farms, where you can enjoy a self-guided driving tour of the 3,300 acre farm and wildlife area. The tour will take you through the landscape where you'll discover farm ponds, sunflower fields, rabbit fields, marshes, wetlands, and more. The fall weather means that you will see some of the thousands of geese, ducks, and other migrating waterfowl that come to Maryland for the winter. Keep your eyes open for deer, cottontail rabbits, quail, ospreys, and even bald eagles as well.
Ellicott City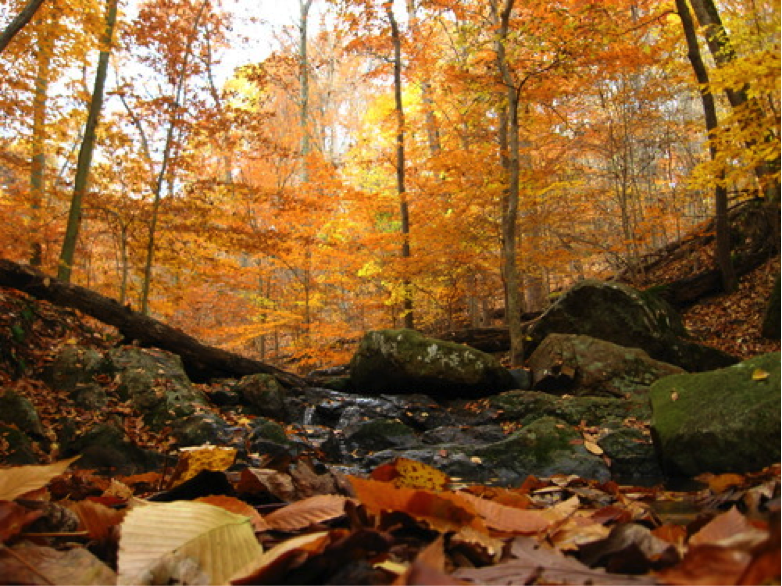 (Image from SummitPost)
You don't have to venture far from Anthem House to enjoy Maryland's gorgeous foliage and fall weather. A 30 minute drive west will bring you to Patapsco Valley State Park, one of Maryland's most popular and beautiful parks. To see incredible fall foliage views from the comfort of your car, drive to the Valley Overlook in the Hollofield area of the park. Or, if you'd rather go on foot, the park has over 200 miles of trails through scenic woodlands and along the Patapsco River.
From the park, it's just a short drive to Ellicott City's Main Street, where you can grab a pumpkin latte at Bean Hollow and wander through antique shops and vintage clothing boutiques. To round out the day, enjoy a farm-to-table French country meal at Tersiguel's, followed by a pint of hand-crafted lager at Ellicott Mills Brewing Company.
There are so many fun ways to escape the city and enjoy fall all across Maryland, and some of the best destinations are just a short trip from Anthem House. Whether you explore a place you've never been or return to an old favorite, we hope the season inspires you to have an adventure!
Tags