Spotswash Provides Spot-on Car Wash & Detailing to Anthem House Residents
Sep 21, 2018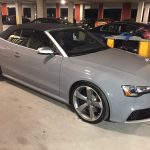 As a resident of Anthem House, we want to provide you with the most convenient services to ensure your living experience is the most luxurious and comfortable. We have partnered with SpotsWash, an app-based mobile car wash and detail service, to bring the car wash to you!
Convenience @ Anthem
Skip the hassle of venturing out to clean up your vehicle; download SpotsWash to have your ride looking fresh and clean overnight! Set up a service at the touch of a button by downloading the SpotsWash app, selecting "Anthem House," choosing a date and time, and voilà! Each service is completed in less than 30 minutes; whether you have a Sedan, SUV or truck, your vehicle will be spic-and-span in a timely fashion.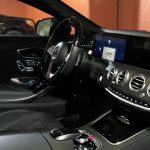 It's All in the Details
Exterior detailing includes hand wash and carnauba wax, as well as a wheel and tire shine. Interior detailing takes care of all of your car's surfaces with thorough vacuuming, window cleaning, and leather conditioning. SpotsWash utilizes an eco-friendly waterless car solution to not only ensure that your car is left sparkling, but also to conserve water by using less than one liter per wash. They save over 100 gallons of water per wash!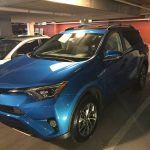 Once your car is ready to go, SpotsWash's Building Lead quality checks the vehicle to make sure it is up to par. If you choose to have interior detailing, you can drop your keys off in a secure SpotsWash key locker; the Building Lead also ensures the security of your keys. SpotsWash's services each range from $19.50-22.50. Don't waste time by going out to a car wash—live your Anthem by utilizing SpotsWash's eco-friendly and convenient cleaning services!
Learn more >>
Tags