8 Dog Friendly Activities in South Baltimore
Jun 22, 2017
We all love our four-legged friends, sometimes more than our two-legged ones! It's hard to leave them home while we go about our day. Just thinking of those sad puppy eyes breaks our heart! Luckily, Baltimore is a dog-friendly city. Read on for some fun South Baltimore activities that you and your furry companion can do together.
Parks and Walks
Located at: 1627 E Fort Ave, Baltimore, MD 21230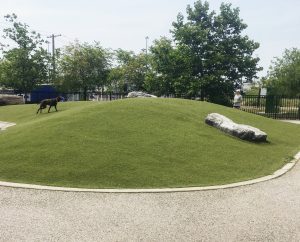 Right around the corner from Anthem House, Latrobe Park is a great place to spend a summer day. Its off-leash dog park is the perfect place for you and your pet to make new neighborhood friends. The Astroturf area is fully fenced in and even has a waterslide for more adventurous pups. Convenient walking distance from almost anywhere in Locust Point makes Latrobe Park a pet-owner's favorite spot.
Trailheads: Inner Harbor/Visitors Center; Penn Station; Stieff Silver; Druid Hill Park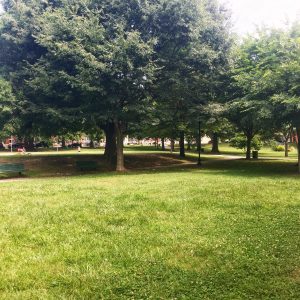 If you're looking for an active day consider the Jones Falls Trail. Running all the way from the Inner Harbor to the Clyburn Arboretum, the trail offers an urban start, moves through the historic Druid Hill Park, and finally finishes with a nature walk. Hop on the trail at any part and follow the markings on the sidewalk and signs. Leashed dogs are welcome on the trail and in the Cylburn Arboretum.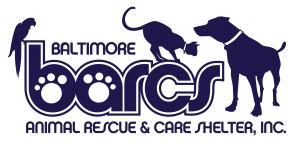 The Baltimore Animal Rescue and Care Shelter, Inc. operates Maryland's largest open-admission animal shelter. Their website is jam-packed with information for Baltimore dog owners, and they're a great Baltimore organization to volunteer at or donate to. Furthermore, they're beneficiaries of a lot of dog-friendly events for you and your pup, like Yappier Hours at Gunther & Co on the second Tuesday of each month. Their website also has a trail, park and beach finder, so if you need more outdoor options be sure to check it out.
Dog Friendly Restaurants
Located at: 20 E Cross St, Baltimore, MD 21230
The name really says it all about this restaurant located in Baltimore's Federal Hill area. Serving up craft beers and specialty pizzas, this dog themed, gourmet pizza place is a great stop during a day out with your pup. Dogs are welcomed in their outdoor seating area. You can fuel up with dishes like the Alaskan husky or fox and the hound pizza, and your pooch can relax.
Located at: 921 E Fort Ave, Baltimore, MD 21230
Right across the street from Anthem House is a delicious dining option you can take your dog along for. Sit outside with your pup while you enjoy a huge selection of wine and an upscale meal. Wine options are from all over the world, and you can buy bottles to take home. The menu is always changing so the short walk will always bring something new to try.
Pet Resorts
Located at: 1624 Beason St, Baltimore, MD 21230
Your dog can't always come along on all your adventures. However, they don't have to be left at home alone. SoBo Dog Daycare is a nearby option to leave your pup for the day or for a sleepover. Daycare features morning and afternoon playtime so your pup is sure to be tired out by the end of day. Pups that sleepover get extra playtime, and a comfy place to rest. You can also get your pet a new look or a bath with their groomer. Reviewers applaud the knowledgeable staff and clean facility. With SoBo Dog Daycare, you won't have to worry if your best friend is okay while you're away.
Sometimes taking your pet to a doggie daycare can be a hassle. Citywide Pets will care for your best friend from the comfort of your own home. A Baltimore-based pet care company, they provide dog walking, cat care and pet sitting. They are knowledgeable about all kinds of animals, so don't worry if you have more than just one type of furry friend. Citywide Pets is offering Anthem House residents 25% off their first service, so be sure to give them a try next time your pet is in need of a sitter.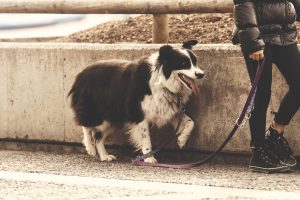 Voted the best dog walkers in Baltimore, Walk the Dog Baltimore, can make sure your pup is getting all the exercise they need. This service can work with your schedule and walk your pet in a group or individually. They can also care for your dogs, cats or other small animals while you're on vacation. Their caring staff will be sure your animals are taken care of while you're at work or away. Check your move-in packets for various coupons on Walk the Dog services.
We hope you and your pup enjoy seeing South Baltimore together! Show us how much fun you're having by sharing your photos with us on Facebook, Instagram and Twitter, all linked below.