SIGN UP

Thank you!
We'll be in touch soon
5 Must Try Restaurants in Locust Point
Jun 8, 2017
Looking for a great restaurant to try this summer? There are plenty of tasty options right here in our neighborhood, some just steps away from Anthem House! From cozy and casual to an upscale date night, check out these five must try restaurants.
Our House
If you're looking for somewhere that will make you feel like you're eating a home cooked meal, then Our House is right for you. Everything is made from scratch, and if you're thirsty you can grab a drink (yes, just grab it!) from the fridge. Give their hot and spicy pizza with an antipasto salad a try for a delicious meal. Yelpers rave about their parmesan dressing, and don't forget to take a Bavarian soft pretzel to go.
ADDRESS: 1121 Hull Street, Baltimore, MD 21230 Sweet Caroline's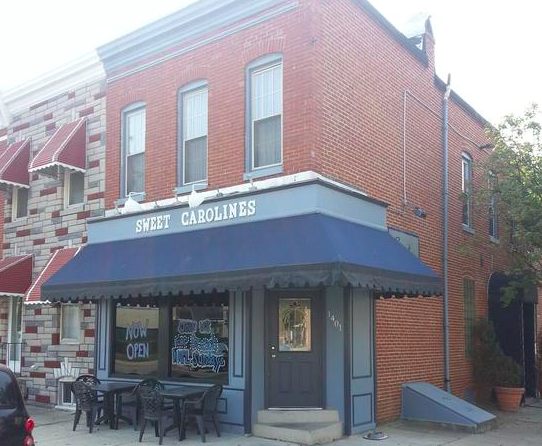 Offering a laid back atmosphere, Sweet Caroline's is a quintessential Baltimore themed restaurant and bar. Their menu is Southern inspired, and they incorporate as many local ingredients as they can. They are most well known as a go-to brunch spot for locals. Some favorites off their menu include the chicken waffle nachos, the chicken biscuit tower and the breakfast flatbread.
ADDRESS: 1401 E Clement St, Baltimore, MD 21230
Barracudas Tavern
Serving up some of the freshest seafood in Baltimore, Barracudas Tavern is a neighborhood favorite. The service is exceptional, and it's an especially good pick for large groups. As a result, Barracudas is a go-to spot for watching sporting events. At Barracuda's, they infuse their vodka with fresh fruit in house, so all of their specialties drinks are sure to be crowd pleasers. Some tasty options from the menu include surf and turf nachos, a roasted root salad and jerk chicken pasta.
ADDRESS: 1230 East Fort Avenue, Baltimore, MD 21230
1157 Bar + Kitchen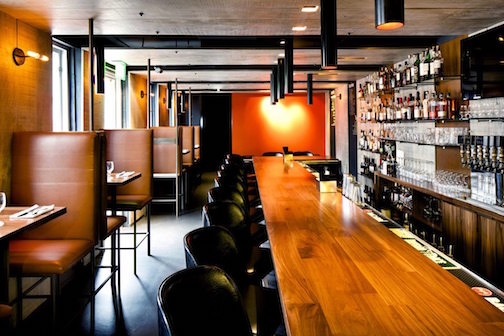 Don't let the long drink menu fool you, 1157 Bar and Kitchen serves more than just bar food. This row house turned restaurant is a perfect spot for a cozy dinner or cocktail. Most diners suggest picking a few small plates, like the Korean fried chicken wings or P.B.R. steamed mussels. Not into sharing your food? Order one of their decadent sandwiches, like the braised short rib or Korean roasted pork shoulder. To drink, a local Baltimore brew or one of their signature cocktails like the "Bloody Mule" (vodka with blood orange syrup) pair well with any meal.
ADDRESS: 1157 Haubert St, Baltimore, MD 21230
In Like Flynn Tavern
In Like Flynn Tavern is a friendly and fun pub serving Irish food made from scratch. Stop by on a weeknight for a relaxed atmosphere and your choice off their extensive drink menu. Try it on a Saturday and you'll be in for a more high-energy crowd and live music from local bands. Happy hour Monday through Friday from 4-7pm features $5 appetizers like truffle fries or tempura veggies. For the main course the guinness pie or fish and chips are fan favorites.
ADDRESS: 1371 Andre St, Baltimore, MD 21230